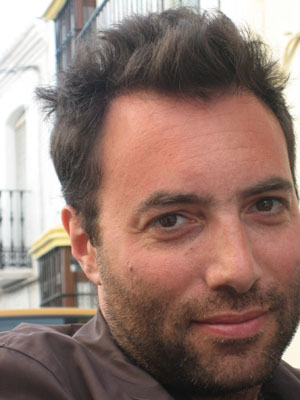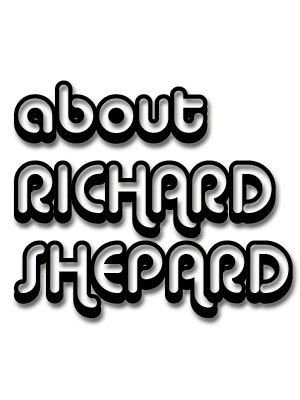 Richard Shepard was born and raised in New York City. He attended NYU's film school but did not graduate because he failed his required science class. He is still awaiting his honorary degree.
In the course of his career, Mr. Shepard has written, directed and produced six independent features, written numerous screenplays for the studios, directed Emmy-winning television and once fired Shelley Winters.
Mr. Shepard won both the 2007 Emmy Award and Directors Guild of America Award for Best Comedy Directing for the pilot of ABC's UGLY BETTY. He also helmed the pilot episode of the hit CBS series CRIMINAL MINDS. Shepard is currently in production on the NBC pilot ZIP, starring Steven Weber.
Mr. Shepard's latest film, THE HUNTING PARTY, starring Richard Gere and Terrence Howard, premiered at the Venice Film Festival. His previous feature, THE MATADOR, starring Pierce Brosnan and Greg Kinnear, opened in December of 2005 after premiering at the Sundance Film Festival. Mr. Brosnan earned a Golden Globe nomination for his performance in the film, see.
Prior to that, Shepard wrote, produced, and directed the well-received indie thrillers OXYGEN, starring Adrien Brody and Maura Tierney, and MERCY starring Sam Rockwell and John Rubinstein. He also produced the 2001 Sundance Dramatic Competition entry SCOTLAND P.A., directed by Billy Morrissette. The film starred James LeGros, Maura Tierney, Christopher Walken, Amy Smart and Andy Dick. Shepard also appears nude in the film as a streaker. This fact should not stop you from renting it at your local Blockbuster.
When Shepard was 24, he co-wrote and directed the romantic comedy THE LINGUINI INCIDENT, starring David Bowie and Rosanna Arquette. Unfortunately for Shepard and the moviegoing public, the 1991 romantic comedy was neither romantic nor very funny. Thankfully, the film is currently unavailable on DVD.
Contact: SaltyShep (at) aol.com or Abram Nalibotsky/Mike Lubin at Gersh

Richard Shepard is married to Carolyn Horwitz. The happy couple tied the knot on July 6, 2002.
Back: The Films of Richard Shepard
www.richardshepard.com